ABOUT THE BOOK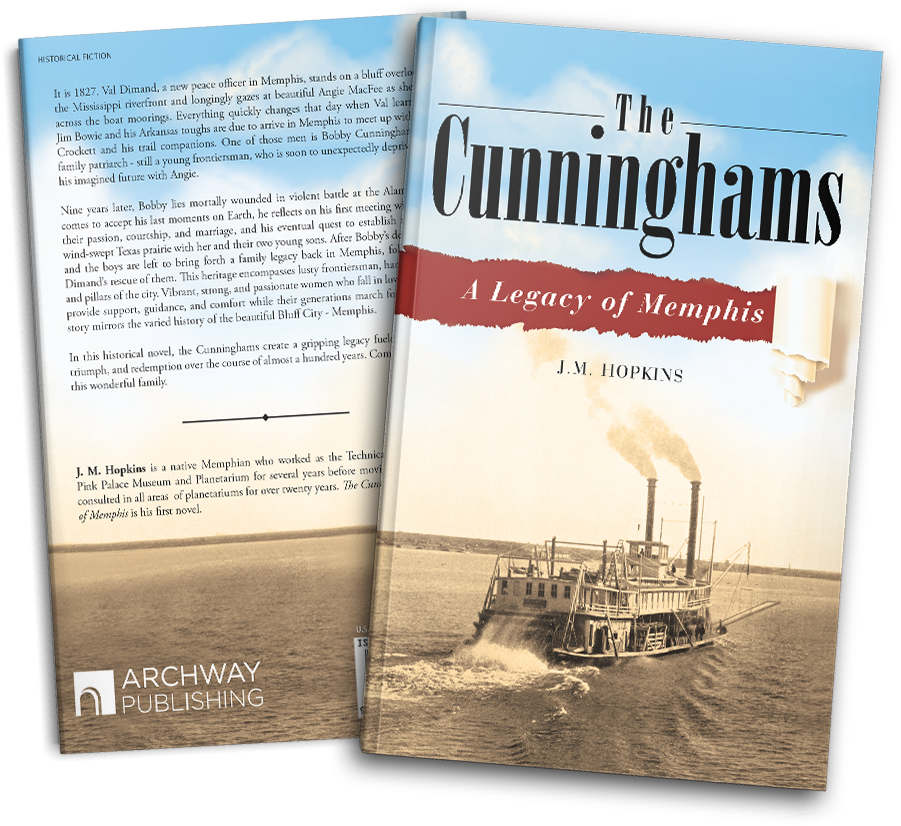 The Cunningham family legacy to the growing city of Memphis starts with a pair of sons who turn out to become pillars of the community. Plus, like their mother Angie who is married to Val Dimand for almost four decades, the vital, strong, and passionate women who fall in love with the Cunningham men all provide support, guidance, and comfort while their generations march forward. The majestic Cunningham love story mirrors the varied history of the beautiful Bluff City – Memphis.
The story is bold, and bawdy. Lust seems to fuel the Cunninghams' story and creates a spicy, yet gripping account of courtships and marriages marked by love, tragedy and redemption over the course of almost a hundred years. Enjoy meeting this wonderful family and city while you watch for The Cunninghams Two, coming very soon!!
The story of the Cunningham family is inexorably woven in and out of the varied, poignant, and often topsy-turvy history of the lovely city situated high on the bluffs overlooking the Mississippi River.
Come and be enthralled by this slice of Americana and experience action, passion, and excitement along the way – with the Cunninghams!